Destinations for your Christian journey
by Garrett Gilkey
A football player for the Tampa Bay Buccaneers suffers an injury and writes about the sovereignty of God.
Last night, I bolted onto the football field to face the Miami Dolphins. I was eager, surging with life, energy, and strength. It was the last preseason game of my third season in the NFL. The ball snapped, and with a snap of his fingers, God mercifully showed me how small and weak I am compared to his grand and glorious sovereignty over all creation.
---
Learning from the Wisdom Literature
by J.I. Packer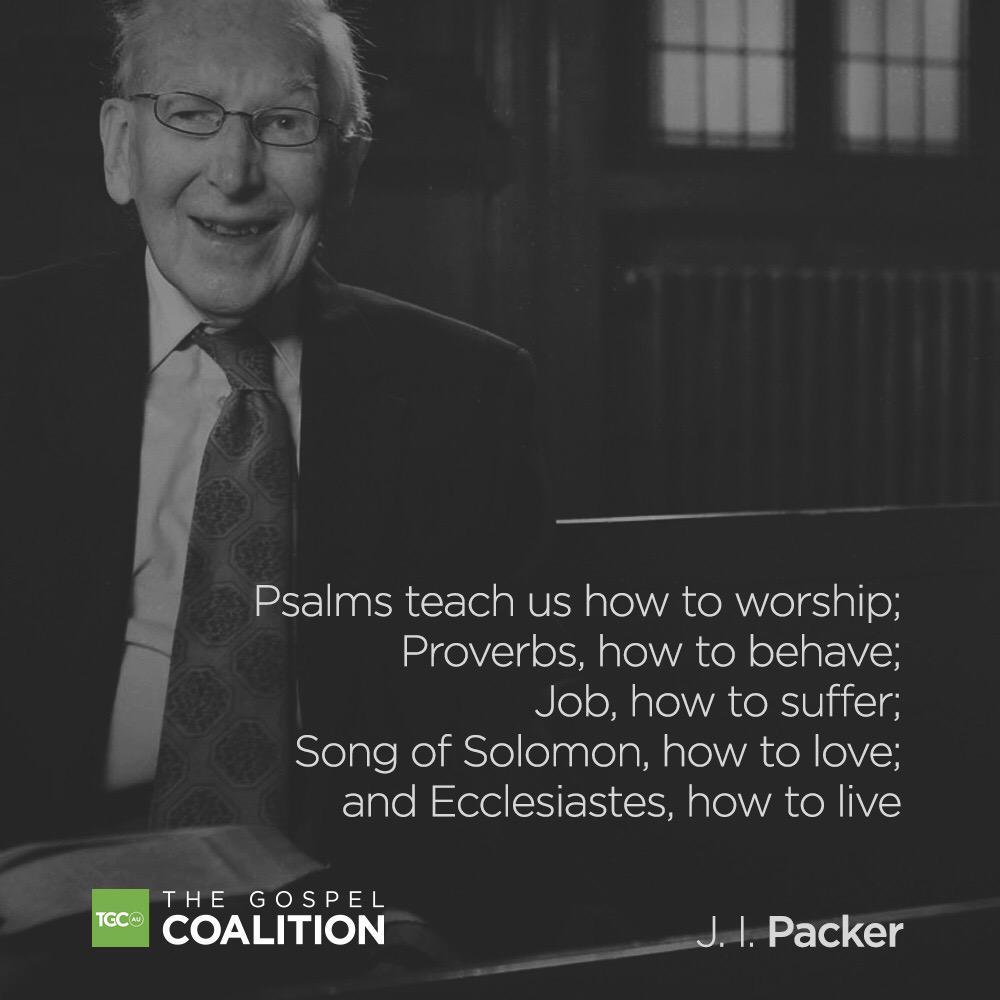 ---
by J.I. Packer
Looking back to my late-teens conversion, I see myself as having received from Ecclesiastes wisdom that I needed badly. When Jesus Christ laid hold of me, I was already well on my way to becoming a cynic. But by God's grace, I was tamed thoroughly, and I see Ecclesiastes—the man and his book—as having done much of that taming.
---
by Don Whitney
What does it say about the priorities of Christians who have a whole room for physical exercise, but no place only for spiritual exercises? What does it say when we allocate a large space just for children to play, but none for Christians to pray? What does it say when we design the most spacious area in the home for our entertainment, filling it with a large television, music system, and computer whereby we hear from the world, but make no plans for a place where we meet with God?
---
Jana's Pro-Life Testimony
by Jana McDaniel
This week's video is about life giving gospel in the midst of a culture of death from a friend at our church.